Pete (Snakey Jake) Johnson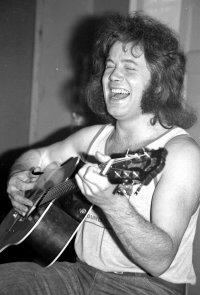 Pete Johnson regularly performed at the club with a mixture of country blues, humorous and goodtime songs which always entertained. This photo captures well the usual mood of one of his performances which often ended with a rousing version of "Mama don't allow"
Adrian Peever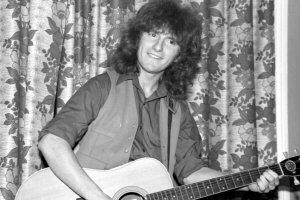 Adrian played on the first night and always entertained with a wide range of songs ranging from folk to rock and roll. Sadly for us, he went to study at Miami university and has stayed there both as a student and later as lecturer ever since, occasionally making a very welcome special appearance at the club during his visits to this country.
Andy & Helen Pay (Helen Keay)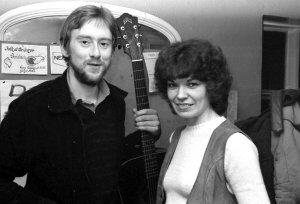 Andy is a brilliant musician, guitarist and banjo player and teamed up with Helen Keay on vocals to give us some great music. Andy and Helen moved to Cornwall many years ago. Update November 18th (See Guestbook) Helen is singing with a function band and a big band while Andy is "playing for his own amusement". They were married in 1987.
Paula Tindall (Garton)
Paula made the transition from never having sung before in public to becoming a popular and powerful singer in a very short time. Paula sang at the club in the early years, sometimes accompanied by myself and then with guitarist Stuart Tindall to form Dyad. They later married and subsequently moved to Oxfordshire. They have recently started to perform again and have recorded a new CD - see their website here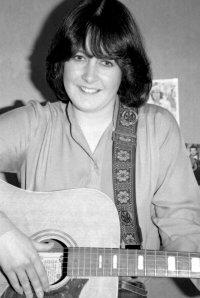 Valerie Chardenal
At the start of the folk club, we were fortunate in that we had strong support from a group of French students who were improving their English at Crewe college. Amongst the group was Valerie who sang traditional French songs, often teaming up with Sylvie Alouche and Agnes to form the group "Echec et Mat".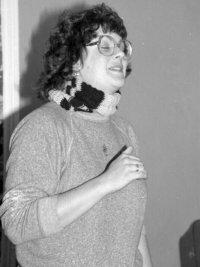 When the French students returned to France, Winston and I were invited back to the College Franco Britannique in Paris to meet old friends and to play a gig at the college which we dubbed "Sandbach Folk Club – Paris Branch". To see pictures of Winston in Paris Click here.

(Updated September 2nd)